New members of Council
Thank you to all CIOL members who voted in our recent Council elections. Six new members of Council were announced at the AGM on Saturday 25 March 2017. Carina Balbo MCIL CL, Alistair Bell ACIL, Rosa-Maria Cives-Enriquez FCIL CL, Judith Gabler FCIL CL, and Jaquelina Guardamagna MCIL CL were elected to Council for the first time, and James Farmer MCIL was re-elected, having already served a three-year term. All were present at the AGM to be welcomed to their new posts, before joining some 130 CIOL members and guests for the annual Members' Day held at the QEII Centre in central London.
---
The role
Karen Stokes FCIL CL and Chair of Council explains the role of Council and what new Council members can expect: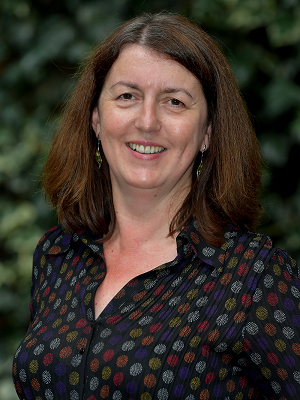 "Council members play a vital role in CIOL, from strategic planning to policymaking, financial oversight and promoting CIOL's mission and objectives. We will have six vacancies on Council in 2017 and are looking for members with the vision, commitment and skills needed to take CIOL forward into the next phase of its development.
This is an exciting time for CIOL, with membership expanding, a new membership pathway in place, plans underway to extend and promote the Chartered Linguist register and positive developments in membership services and Continuing Professional Development.
For the first time this year, our Associate members have been brought into the electoral process and we therefore welcome nominations from all members in our professional grades – ACIL, MCIL and FCIL. All new members of Council will have access to advice, training and support from both the CIOL team and existing Council members to help them fulfil their responsibilities. I look forward to welcoming the successful candidates to Council in March 2017."
The candidates
Carina Balbo MCIL CL
Extensive experience in translation, foreign language teaching and assessment. I run my own LSP, am an IELTS examiner at Anglia Ruskin University, a Spanish examiner for AQA, the International Baccalaureate, and Cambridge International Examinations. Also a Governor of my daughter's primary school, linked to SEND, More Able and MFL.
With a strong background in Linguistics, Translation and TEFL from the National University of Cordoba, Argentina, I was awarded the DipTrans in 1999. I moved to the UK in 2002 and gained a Masters in Applied Linguistics & TESOL at the University of Leicester in 2006, with a dissertation on Bilingualism and Language Acquisition, and, in 2012, a master with Merit in Management at London Metropolitan University, with a dissertation on Total Quality Management in Secondary Schools.
I have been a Member of the Institute since 2007 and a Chartered Linguist for 2 years.
I currently run my own LSP, My Language Hub Ltd., and work as an IELTS examiner at Anglia Ruskin University, and a Spanish examiner for AQA, the International Baccalaureate, and Cambridge International Examinations
In response to the #BrexitLanguages campaign that the CIOL endorses, I feel I can put my 20 years' experience in the translation industry and in foreign language teaching to excellent use. I am very keen and feel passionately about getting involved in a post-Brexit plan for education to ensure that the UK produces sufficient linguists to meet its future requirements as a leader in global free trade and on the international stage.
Alistair James Bell ACIL
International multi-cultural/linguistic education and career with over 16 years living and working in several European countries. Senior positions in global companies defining strategic aims, objectives, standards and procedures, setting targets and measuring results. Ability to communicate effectively, concisely and build relationships easily. Capable decision maker and mediator.
First and foremost, International understanding immediately strikes a chord for me as a core value. A value I live and breathe in the multi-cultural and international world I have always worked. With this in mind, I am certain I can help build international relations and expand awareness of the Institute abroad.
Couple the above with significant experience in cross-functional project management and business support, closely tied with IT systems and business case management, I feel I could bring a range of practical analysis skills to help drive CIOL forward in the coming years. Experience gained in positions held reporting directly to Board members of the companies where I have worked; enabling me to learn how to challenge decisions constructively and refine the opportunities and targets needed to achieve results.
As a member of Council I would be able to help build the link between Associates, Members and Council across the CIOL and the Divisions, capitalising on the experience already gained as Treasurer for the Translating Division, 2010 - 2016, promoting the necessity to have a voice from different parties that make the CIOL what it is today.
Rosa-Maria Cives-Enriquez FCIL CL
A passionate linguist who has reaped the benefits of a bilingual upbringing. My experience spans over 25 years in education, private and public sector(s) as a teacher, senior lecturer in Modern Languages (Spanish & French), trainer /consultant linguist and L&D Advisor respectively. Currently self-employed and enthusiastically using and promoting languages.
As a bilingual individual, my love of languages (Spanish and French) and a heightened awareness / understanding of intercultural communication have always featured as part of my fabric. My passion lies in marketing and promoting the benefits of early second language acquisition up to/including 6th form, and beyond into Higher Education and the workplace. However, I am acutely aware of the need to 'revolutionise' our approach to language learning and teaching across the board and levels and would do so by working with existing contacts to create dynamic opportunities. As a linguist and learning & development advisor, my strengths lie in my ability to actively engage and collaborate with stakeholders to create materials that are fit for purpose: designing qualifications that meet the needs of our ever changing global arena; that are relevant, current, applicable to our wider working communities and diverse enough to appeal to our growing international market(s). I would shamelessly continue to promote the work of the CIOL and aim to bring together organisations that are currently working in silos to create an effective collaborative platform to change the face of languages for the future and raise the profile of the expert linguist in society.
James Farmer MCIL
CIOL member in French since 1982. University of Cambridge honours degree in Japanese. Russian A-level. Retired UK civil servant, specialised mainly in international trade (Japan and the Far East). 3 years in the European Commission in Brussels, running a trade promotion campaign to Japan.
I first served on Council from 2001 until 2009 and was then re-elected in 2013. I have served on the Business Professions and Government (BPG) Division Committee since 2002, my current role is Membership Secretary. The Division has seen good growth and now has over 1500 members, around 20% of them from outside the UK. Since 2013 I have chaired the Institute's Equality, Diversity & Inclusion (EDI) Committee. One initiative has been to ensure that an explicit and broad commitment to EDI in all areas is included in the Institute's Strategic Plan. The EDI work we have been doing is at a critical stage (EDI Action Plan and completely revised EDI Policy document are to be placed before Council imminently for approval) and I am keen to drive this work forward if re-elected to Council this time. Finally, following the Brexit vote, I believe that the need for multilingualism amongst UK nationals is greater than ever. In this context, one of the key objectives in the Strategic Plan – forging stronger links with government at a national level to influence policy-making affecting languages – is especially important. As a retired civil servant, I would welcome the opportunity to contribute towards that objective.
Judith Angela Gabler FCIL CL
Judith read French and German at Manchester University before locating to Frankfurt in 1984. She qualified to CIOL in 1997, is a Fellow and CL and sits on the CIOL Applications Committee. Judith is a Chartered Fellow of the Chartered Management Institute and has extensive experience working with strategic boards.
I have 20 years' experience working for a global professional body, RICS (Royal Institution of Chartered Surveyors), currently as Operations Director, Europe with additional responsibility for Germany, Austria and Switzerland. While the sector focus is real-estate, the principles of a professional body serving the public interest and maintaining, promoting and quality assuring professional standards are identical.
I am well acquainted with the challenges of a UK founded body successfully making the transition to a global organisation and staying relevant to the evolving language profession is a key priority for CIOL. I therefore hope that my experience in ensuring business agility, high standards of growth, service excellence for members and robust brand values will serve Council well.
I have travelled widely across Germany and Europe and respect multi-cultural differences; this has given me strong networking and relationship building skills. I work with senior industry representatives, education providers, and the general membership. My personal and professional values closely mirror CIOL ethical values and I champion a diverse and inclusive profession.
Should the membership entrust me with a vote of confidence then I commit to bringing my skills to the Council table and acting to the best of my ability.
Jaquelina Guardamagna MCIL CL
Member of the Linguist Editorial Board. BA in English-Spanish Translation, BA in Teaching. Manage my business "Translator in London" since 2008. Experience as an examiner at the Ministry of Defence and teacher at the FCO. Worked as an interpreter for ITV. Qualified in Search Engine Marketing and copywriting. Public speaker.
I have been an active collaborator in promoting the vision and objectives of CIOL to the general public and in contributing to raising the standards of the Institute since I joined in 2014 and later became a member of the Linguist Editorial Board in 2015. Not only did I speak at the Language Show about the benefits of CIOL membership from my professional perspective in a presentation I developed in 2015, but also I spoke on behalf of CIOL at the Language Show in Glasgow and London this year. I have also used Social Media to highlight the role of the Institute amongst my networks. I provided feedback about the new procedures for chartership and pointed out changes that were necessary on the CIOL website. I have also published articles about the reasons why membership is required for offering certified translations and the standards to follow in those cases. Since I joined CIOL, I saw it as an emerging institution, which has introduced positive changes to support the interests of its members. I feel very enthusiastic about additional ideas I could bring to the table to make the CIOL stand out as "THE" organisation all Linguists would aspire to join.
Paul Francis Kearns MCIL
I am a translation project manager and freelance translator based in Dundee, Scotland. My association with the Institute began 16 years ago as a mature student at Heriot Watt University. I am a committee member for the Scottish Society, a member of the Spanish Society and the Translating Division.
I consider membership of the Institute as a mark of personal achievement and professional recognition, and my experience developing a career while progressing through various membership grades has strengthened that conviction. My motivation to stand for Council comes from the belief that it is important to create a professional body that will guide you through your career pathway, bring you tangible benefits and equip you to overcome obstacles in your career. I understand the pressures and challenges faced by the Institute as it seeks to bring about change, lay a foundation for future growth and remain profitable as it provides internationally recognised language qualifications. At the same time it is essential that members are actively engaged and involved in these processes so that the Institute reflects their concerns and members feel they have a strong voice on how the Institute develops. I feel I can assist with those strategic goals by using my commercial experience and understanding of the language industry to represent the Institute and its members as it continues to be seen as a representative body for professional linguists and a trusted adviser for those seeking languages services.
David Knowles MCIL
I have been a professional translator from Russian to English for 16 years, since obtaining my DipTrans. I have always been interested in education and would like to be involved in the training and further education of linguists. I also take an interest in the financial affairs of the CIOL.
I have skills in several relevant areas: adult tertiary education, legal, financial and technical translation, computer-based and online translation facilities, financial matters. I am an associate lecturer with the Open University and am also getting involved in the OU's new MA in Translation, which will start in February 2017.
This will enable me to contribute to the work of the CIOL in several ways:
1. Education and training, both formal (DipTrans) and continuing education, and dealing with the challenge of providing robust assurance of translation skills in an internet age;
2. Coping with developments in computer-assisted translation and automated translation, and providing CPD in these areas;
3. Liaising with other bodies, such as universities, over providing meaningful translation qualifications;
4. Scrutinising the financial affairs of the CIOL, which fortunately now appear to be under control, but will still need continuing oversight.
Rodney Mantle FCIL
After Oxford and Glasgow universities, I worked for BBC (International Relations, producing German courses and editing in the World Service Newsroom); taught and tested French, German, Spanish and EFL (general, EAP, commercial) at secondary and tertiary levels in UK, Germany, USA and China; and did translation and edited textbooks.
IoL Member (1975), Fellow (1987), I was an active member of Council 1983-2003, helping with the divisional restructuring; taking leading roles in the Industry & Commerce (forerunner of BPG) and Education Divisions; and chairing the Applications and Membership Committee. Before, during and after my ten years working in China (2003-2013), I have given numerous presentations to CIOL divisions and societies (present and past), including Germany (many), Hong Kong, Lincolnshire, London, Paris, Madrid and West Midlands. Since 2015 I have been a member of the BPG Divisional Committee and organised several events. With an even wider range of experience and contacts I would like to make a renewed contribution to the work of Council. My involvement in town twinning and the United Nations Association has shown me clearly the decline of volunteerism. Because the CIOL is a professional body, it has been less affected by this, but it still needs to nurture young people in the changed UK language environment. The new membership path is a welcome step in that direction, and I hope to contribute my experiences to continuing that. I will want to encourage attempts to revive the Education Division in order to restore the CIOL's broad base.
Reza Najafpour Navaei FCIL CL
I am a multilingual chartered linguist, lecturer and director of studies with over 15 years of experience of managing all academic aspects of public sector language provision, specializing in African, Asian and Middle Eastern languages. My academic background includes a PhD from Leicester University and examining for Cambridge University.
I joined the Council as a co-opted member in March 2016 following several years of service to the Institute as an examiner and as a member of the Applications Committee. Sitting on the Council has made me appreciate the important role that the Council plays, not just in keeping the Institute afloat and in check, but also liaising with other institutes and organisations to represent the interests of both members and non-members alike. I also came to realise how membership of the Council provides an opportunity to influence policy and strategy directly related to our members and our industry at large. Prior to pursuing a career in academia I worked in the banking sector as a business account and asset manager in HSBC. My industry experience, academic expertise and unique language combination set me in good stead to effectively contribute to the Council. My aim is to ensure that the CIOL remains a credible and relevant voice for all linguists. I would like to make sure that it actively represents the diversity of the linguists' community now, and in the future, in this ever-changing landscape driven by fast paced technological progress and complex post Brexit politics.
Ken Paver MCIL
Current Chair of The Linguist Editorial Board. Previously a member of Chartered Linguist interview panel and The Linguist Editorial Board. Past member of ITI Council and Admissions Committee, past Vice-Chair of ITI. Experience as manager of in-house translation section for a large company. Management of teams of freelance interpreters and translators.
I am strongly committed to furthering the interests of the profession and improving the standing of linguists, having been involved with the Institute's work for several years. My key aims as Editorial Board chair have been to help ensure coverage of a broader range of relevant issues, and to assist the journal to be more closely aligned with the strategic concerns of the Institute and the profession as a whole. I have also benefited from the opportunity to work with members of CIOL staff.
As a freelance translator/interpreter with over 25 years of experience (including some university lecturing), I am keenly aware of the daily challenges that professional linguists face. My broad committee experience has also enabled me to develop my skills as a team player, and to take a more strategic view of issues affecting the profession.
I have extensive experience of leading, mentoring and training teams of translators and interpreters working on-site at customers' facilities. My other areas of interest include continuous improvement, interpreter safety, specialist terminology and "integrated interpreting".
I believe that my linguistic, management and committee experience would enable me to work effectively as a member of Council and help the Institute achieve its strategic goals.
Maria Eulália Pessoa-White MCIL
Born in Portugal, educated in London, grew up speaking English and Portuguese. Joined CIOL, 1992. A practising professional interpreter and translator for police, courts, HMCR since 1987. Qualifications: ELIC (IoL examination) DPSI (Law), Diploma in Translation, Diploma in Marketing with Languages. Currently Practitioner Director of the NRPSI, previously SOMI Director.
I would like to be elected to the CIOL Council as I feel that the Council should be composed of a variety of specialisms and it appears to me, that it is heavily in favour of academia and not interpreters or translators. I have had experience representing NRPSI in meetings with governmental officials since 2011. I was part of the EULITA LIT Project and presented our final report to the conference in Antwerp on 10th November 2015. I was invited to be part of a panel for the last AVIDICUS Symposium on 21st and 22nd January 2016. I have made several presentations about Public Service Interpreters, mainly at the Language Shows both in London and Glasgow. I have promoted the CIOL and its exams at every opportunity. I have attended several conferences and workshops to keep abreast of what is happening in the linguistic world. Outside of interpreting I have also been on the Christ Church Victoria Road Church Council and on its building committee. The LIT project has now finished, and it is highly unlikely that the UK will take part in further EU projects. My husband died recently so I have some free time to dedicate to CIOL.
Adam James Ramsey MCIL CL
I joined CIOL in 2003 as part of my own professional development; in May 2014, I was elected treasurer of the Lincolnshire Society. I became a Chartered Linguist in 2016 and following this I became further invested in CIOL when I was invited to join Council as a co-opted member.
After graduating in German in 1994 from the University of Leeds, I lived and worked in Germany for a year before moving to the United States where I had a scholarship to attend the graduate program at the University of Minnesota, Minneapolis. I taught German at the University at all levels; I wrote my own syllabi, examinations and student evaluations.
I returned to the UK in 1998 and now work as a freelance German-English translator, specialising in corporate, legal and financial documentation.
I have extensive governance and leadership experience. I turned around a failing, and poorly-run sports organisation with several hundred members. After two years as Chair, the club had legally appointed trustees, proper employment contracts with stewards and cleaners, including pension plans, an up-to-date register of members and schedule of assets.
This past year, I have spent my time generating new key business contacts and developing my business, as well as attending Council meetings and contributing to the ongoing discourse regarding the professionalisation of linguists.
I feel that my professional, practical and life experiences will allow me to further contribute CIOL; my family is growing up, I feel I have more time and energy to devote to our profession.
---
There are two ways to vote:
By post: the official ballot papers have been distributed to all eligible voting members with the December/January edition of The Linguist, despatched at the end of November. Completed ballot papers should be returned to the independent scrutineers appointed to run the elections on our behalf: Electoral Reform Services (ERS) Ltd, The Election Centre, 33 Clarendon Road, London N8 0NW.
Online: for the first time CIOL members can vote online. A bespoke voting website has been created by ERS Ltd, which you can find here. Details of how to vote online have been emailed to all eligible members for whom we have an email address.
Members who haven't received their security code should email onlinevoting@electoralreform.co.uk, providing their membership number, and quote G3424. 
Postal votes must reach ERS Ltd by 5pm on Friday 24 February 2017; the online voting website will also close at this time. Votes received after the vote has closed will not be considered.
---
The results
The results will be announced at CIOL's Annual General Meeting being held on Saturday 25 March 2017 (times and venue will be notified in due course). 
If you have any questions about the election, please read our FAQs below. Alternatively please contact the membership team +44 (0)20 7940 3100 or by email.