To find out how to register and prepare for the exam, click here.

Gaining the DPSI is the hallmark of a professional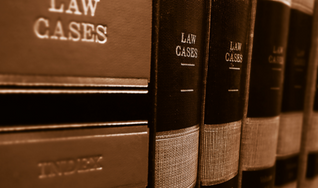 interpreter and CIOL's DPSI offers so much more than just a qualification. With the backing of the lead professional body for all things interpreting, translation and language, you can be certain this isn't just any DPSI.
As the standard setter, employers, agencies and contractors know that a CIOL DPSI holder has taken no short cuts to ensuring their skills are second to none.
CIOL DPSI holders are tested rigorously and in depth to prove they have the language skills, the interpreting technique and the right ethical approach to handle the most demanding public service encounters. Add to that:
Membership of the leading professional body for language practitioners
Protection for both the interpreter and the end-user through a stringent code of conduct
Access to online CPD
A mentoring programme and an instant job board (Find-a-Linguist)
And you'll start to understand why the CIOL DPSI qualifies you not just for work but to become part of a community of like-minded professionals respected for their skill, expertise and experience.
In addition, our chartership can set you apart and ensure you get the recognition and reward you deserve.
Units
Unit 01 Interpret consecutively and simultaneously (whispered)

 

£227.00

 

Unit 02 Provide a sight translation into English

 

£186.00

 

Unit 03 Provide a sight translation from English

 

£186.00

 

Unit 04 Translate into English

 

£186.00

 

Unit 05 Translate from English

 

£186.00

 

Full registration fee (all units)*
£680.00

*Fees are capped at £680.00; if the total cost of the units you are sitting exceeds this amount, the maximum payment is still £680.00