DPI - November 2020
To read the FAQs on taking the DPI exam online, 

click here

.
CIOL Qualifications continues to review arrangements for all exams and a decision has been made to offer the CIOL Qualifications Level 6 Diploma in Police Interpreting in November 2020 and not  August as provisionally scheduled.
Our priority is the welfare of candidates, assessors and staff and with the impact that the current Coronavirus situation is having, the focus must be the safety and wellbeing of all involved. We appreciate that this is far from ideal but hope that you will consider this a good opportunity to spend more time preparing for the exam and achieving the professional qualification you require.
The exam has now been re-scheduled to take place in November 2020, orals and written units will take place during the week commencing Monday 16 November 2020. CIOL Qualifications will continue to monitor the current situation and if the Coronavirus situation makes this unworkable, the November dates will be reviewed in light of the latest government information and guidelines provided.
Our Client Services Team is in contact with candidates who have submitted an application. If you have not yet registered for a session please submit a completed application form which you will find here.
If you have any queries please contact us by email only to: info.dpi@ciol.org.uk
To find out how to register and prepare for the exam, and to find an exam centre, click here.

CIOL DPI is a professional qualification for those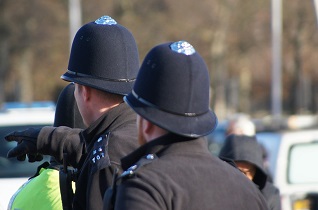 who work, or would like to work, as interpreters for Police forces in England, Wales and Northern Ireland. It is an Ofqual regulated, nationally recognised qualification and the skills specific to police interpreting.
The CIOL DPI qualification can lead to improved career prospects. Once you have obtained your qualification, you can use DPI after your name and you will also be eligible for membership with the Chartered Institute of Linguists.
Units

Unit 01 Interpret consecutively two-way in a police context and   
take a police statement
 
 

£227.00


Unit 02 Interpret simultaneously–whispered–from English in a 
police context
 
 

£186.00

Unit 03 Provide a sight translation from English in a police 
context
 
 

£186.00


Unit 04 Translate a police statement into English

 

 
 
£247.00

Unit 05 Translate from English in a police context

 
 
£186.00

Full exam registration* 
(all five units)
 
 
£635.00

*Fees are capped at £635.00; if the total cost of the units you are sitting exceeds this amount, the maximum payment is still £635.00.