Event report
CIOL Midlands Network held the latest in its occasional series of country-themed online events on 16 June, following well-received previous events focused on Slovenia, Poland and Romania. This time the focus was on Bosnia and Herzigovina – history, people, language and literature. Event host Steve Doswell set the scene with a brief outline of Bosnia's geography and history, plus an introduction to some notable Bosnian figures from sport, politics, the arts and philanthropy. First guest was Milena Stajić, language tutor at UCL SSEES. Steve briefly interviewed Milena about her background, career and interests. She gave answers in both English and the language of Bosnia, once known as Serbo-Croat, now often variously named in reference to the four countries which share it as the majority language: Bosnia, Croatia, Serbia and Montenegro. While some national interests often accentuate the differences, there is widespread recognition among the scientific, linguistic and literary communities throughout the region that the inhabitants of these countries speak a common language. Milena outlined the language's key features, also noting certain variations in pronunciation.
The focus then turned to literature. The event's two dozen participants heard a reading from Under Pressure, an acclaimed collection of short stories, delivered in both the original text by its Bosnian author and poet Faruk Šehić and then in translation by his English language publisher, Susan Curtis, founder of Istros Books. Susan and Faruk spoke also about the creative dynamics between author, translator and publisher. As with Midlands Network's other country-themed events, the Bosnia event attracted some CIOL members who could speak the language in question and a majority who had little or no prior knowledge of it.
"And that's exactly as we designed it," said Steve. "With this event series we shine a light on some less well-known languages and the fascinating countries where these are spoken. Some observers will have preconceptions about these places based on news coverage of recent history. As always there's another story to be told – and we try to convey it in a way that appeals to linguists and via the guest speakers we invite. In this case we were delighted that Milena, Faruk and Susan could be with us. We simply try to offer a richer narrative for people to consider."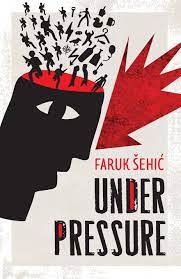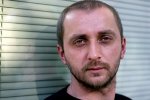 ---
Bosnia & Herzigovina (BiH or simply Bosnia) quickly fascinates those who visit or who read about its history and culture. A country of mountains, forests and rivers, with a rich diversity, complex politics and a past in which it was a constituent of empires and federations, today Bosnia is an independent republic, home to 3.5 million people, with aspirations to join the European Union. Following our well-received events about Slovenia, Romania and Poland, CIOL Midlands Network is pleased to present this latest focus on one country, its people and language.
We will be joined by award-winning Bosnian author Faruk Šehić, founder and publisher of Istros Books, Susan Curtis and Milena Stajić, who teaches Bosnian, Serbian and Croatian (BCS) at UCL SSEES.
Join us for an introduction and insights into Bosnia, an introduction to the language and readings from the work of an acclaimed author in Bosnian and English.
Timings:
6pm - Welcome
6.05pm - 7.15pm - Talk
Events +
| | |
| --- | --- |
| Category | Midlands Network |
| | |
| --- | --- |
| Event image | |